So, I ADORE this graphic.
It's from a brilliant episode of my newest Obsession (a.k.a Doctor Who), and is just a fantastic quote.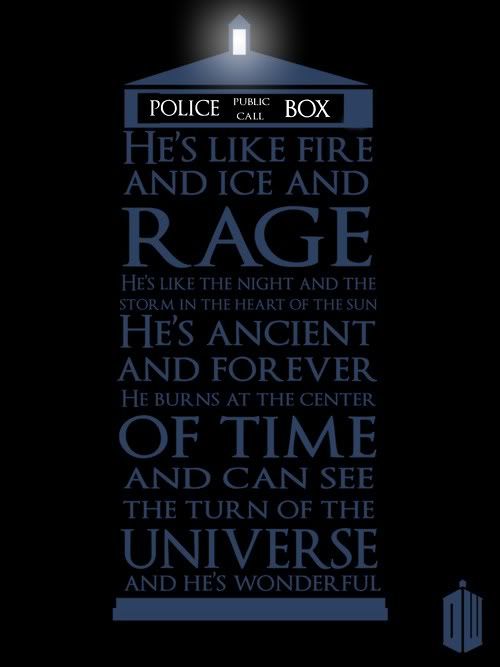 (I've tried to find out who made this, but I can't figure it out - if anyone knows, PLEASE TELL ME, I want to give them credit and a huge hug)
In fact, I adored this so much I turned it into a cross stitch pattern, with a few minor adjustments. Like the top of the TARDIS. And fixing the spelling of 'center' to the proper English, seeing as well, I'm Australian, and the show is English.
And then I stitched it.
It's stitched on hand-dyed aida, cos I couldn't find black 18 count ANYWHERE. (this is what happens when you try and dye white 18-count aida with 'Black Velvet' dye. It's a kind of blue grey. Which I actually quite like now. Wasn't sure at the start, but now I am a fan) and I used DMC thread 797. And like 60 metres of it, I guesstimated.
But it also GLOWS! I FOUND A USE FOR MY GLOW IN THE DARK THREAD!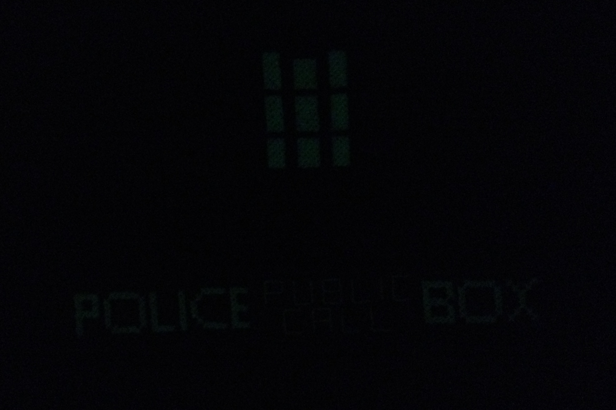 Now to figure out if I can find a frame the right size.