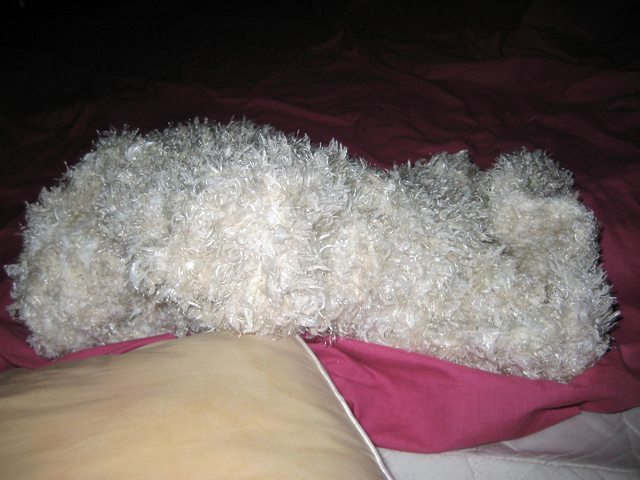 What could this be?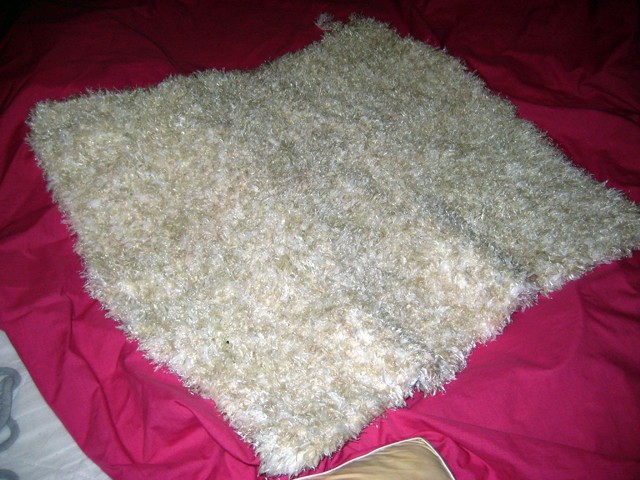 It's a blanket!
A warm, fluffy and ridiculously light blanket.
I almost don't want to give it away, it's too fluffy and warm!
My cats totally agree.
Pattern:
10mm crochet hook
5 balls of Moda Vera's Blissful
CH 56, turn.
*DC into each sc. (55 total) *
Repeat until square.
Weave in ends, trim.
SO BORING TO MAKE, BUT SO PRETTY.