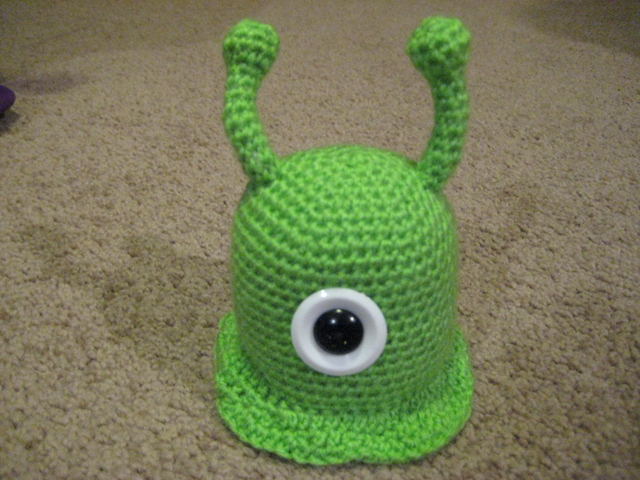 I love Futurama, and what better way to show that than making my very own brain slug?
Here's Hermes wearing his:
I can't remember where I first saw a crochet one, but I knew I had to make (at least) one asap. Pattern is well written and its simple to make. Hardest part was sewing on his eye, two buttons that fit so perfectly together you'd think they were designed for this exact purpose, I just didn't have a long enough needle!
I think I'm going to put him on a hair comb, one of those plastic thingies that you slide into your hair to hold it in place? I'll be all set if I ever need a costume!
Free Brain Slug Pattern,
from Hookandneedles.com.