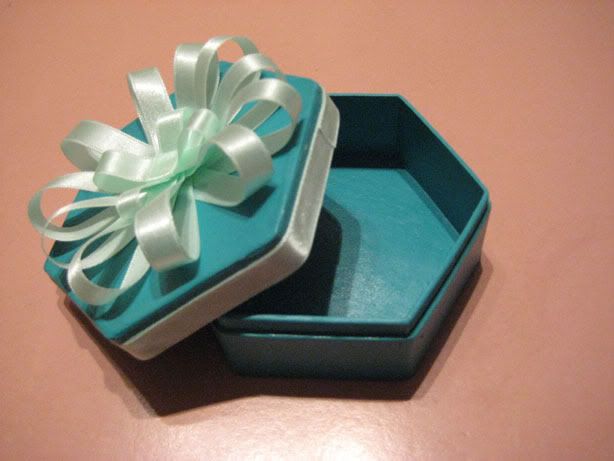 green paint over paper mache box, with ribbon glued in place. The floofy bit is 5 lengths of ribbon glued at the middle (to the middle of the box) and then folded around and both ends glued in the same spot. Then two shorter bits arranged in the same manner glued to hide the ends.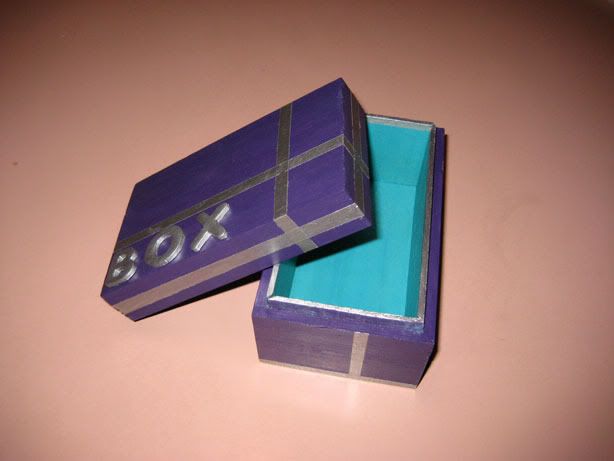 Just stating the obvious. A balsa wood box I rescued from a friend. Painted it all purple, then used masking tape to create the space for the silver lines. The letters are plywood from a $2 shop.
Now that I've prettified these, I have NO IDEA what to use them for.